We want to help
Frankfort - we know that you're hurting and we are here for you.
The coronavirus is here. Over the last week we've moved into uncharted territory for our region. Groceries and everyday necessities are flying off the shelves. Schools are closed. Businesses are shutting down. Our favorite local restaurants are being forced to shut down their dining rooms. Childcare facilities are shutting down. People are losing their jobs. This is a big deal.
We're working on developing a plan to help support you. Every day brings new struggles and we hope every day will bring new ways that we're able to offer help and partner with new organizations to provide help.
Here's what we are currently offering.
Updated Thursday, june 11 at 4pm
I need help with food or utilities
We partner with several other churches to provide many opportunities to keep everyone in Frankfort well fed. We've listed below several organizations and churches that offer assistance with food and listed steps for how to receive that assistance.
**We have not received an updated list of organizations and churches offering food assistance, so we recommend that you contact the organization before you make a trip.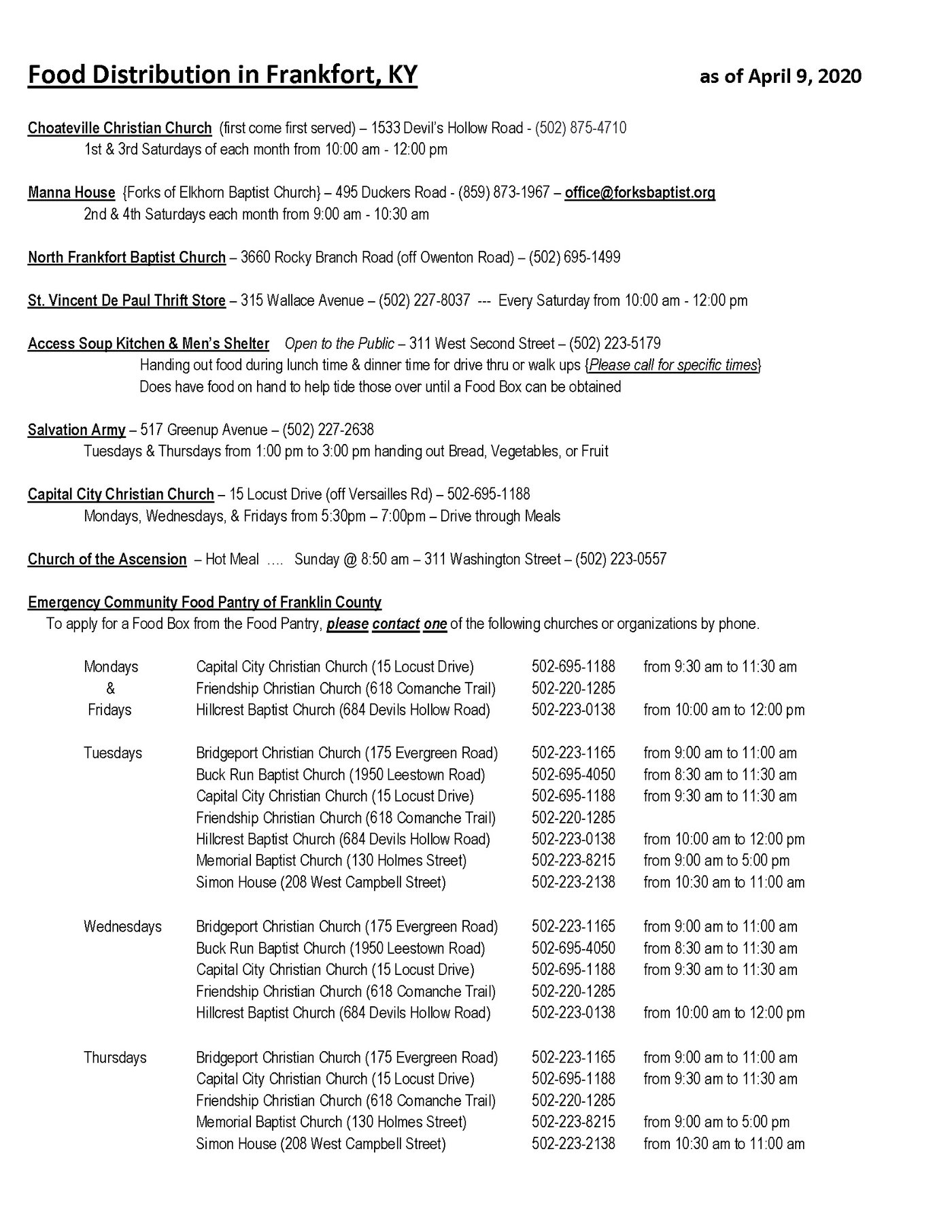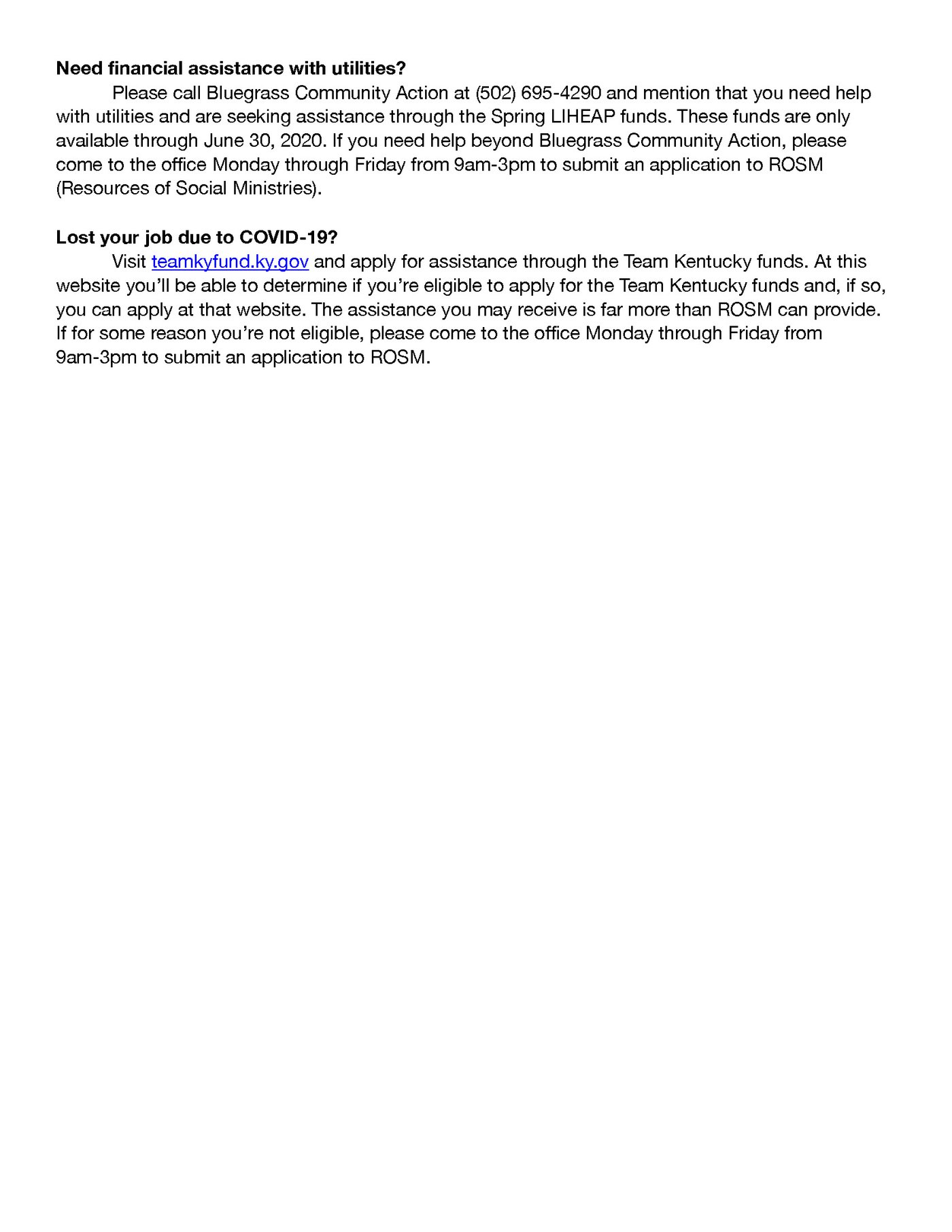 I'm at high risk for the coronavirus
Grocery & Medicine Pickup: If you are part of the "elevated risk" group for the coronavirus, we have a response team that is here for you. We're trying to find ways to help with groceries, medicine and other necessities. Email us at [email protected] and let us know you need help from our "Coronavirus Response Team."