We want to help
I need help with food or utilities
We process applications for the Resource Office of Social Ministries (ROSM), and food boxes from the Franklin County Emergency Food Pantry on Tuesdays and Thursdays, in person. If you'd like to set up an appointment to fill out an application, please call our office at 502-695-1188, or email our office here. Keep in mind that both the ROSM and Food Box Applications require name, DOB, address, and SSN for anyone that lives in the household, so have that information with you for you appointment.
We also partner with several other churches to provide many opportunities to those who find themselves struggling right now. We've listed below several organizations and churches that offer assistance with food and other opportunities for how to receive assistance.
**We have not received an updated list of organizations and churches offering food assistance, so we recommend that you contact the organization before you make a trip.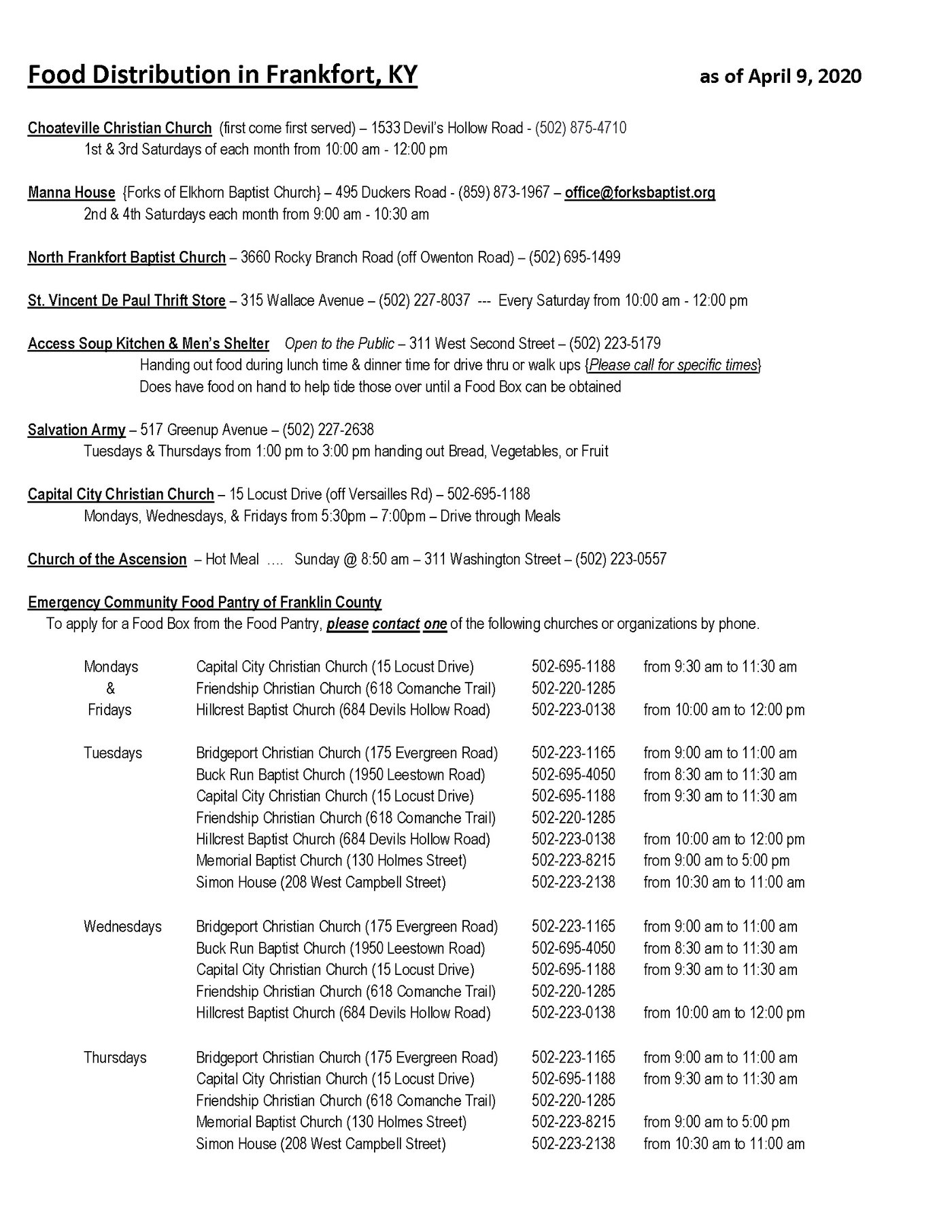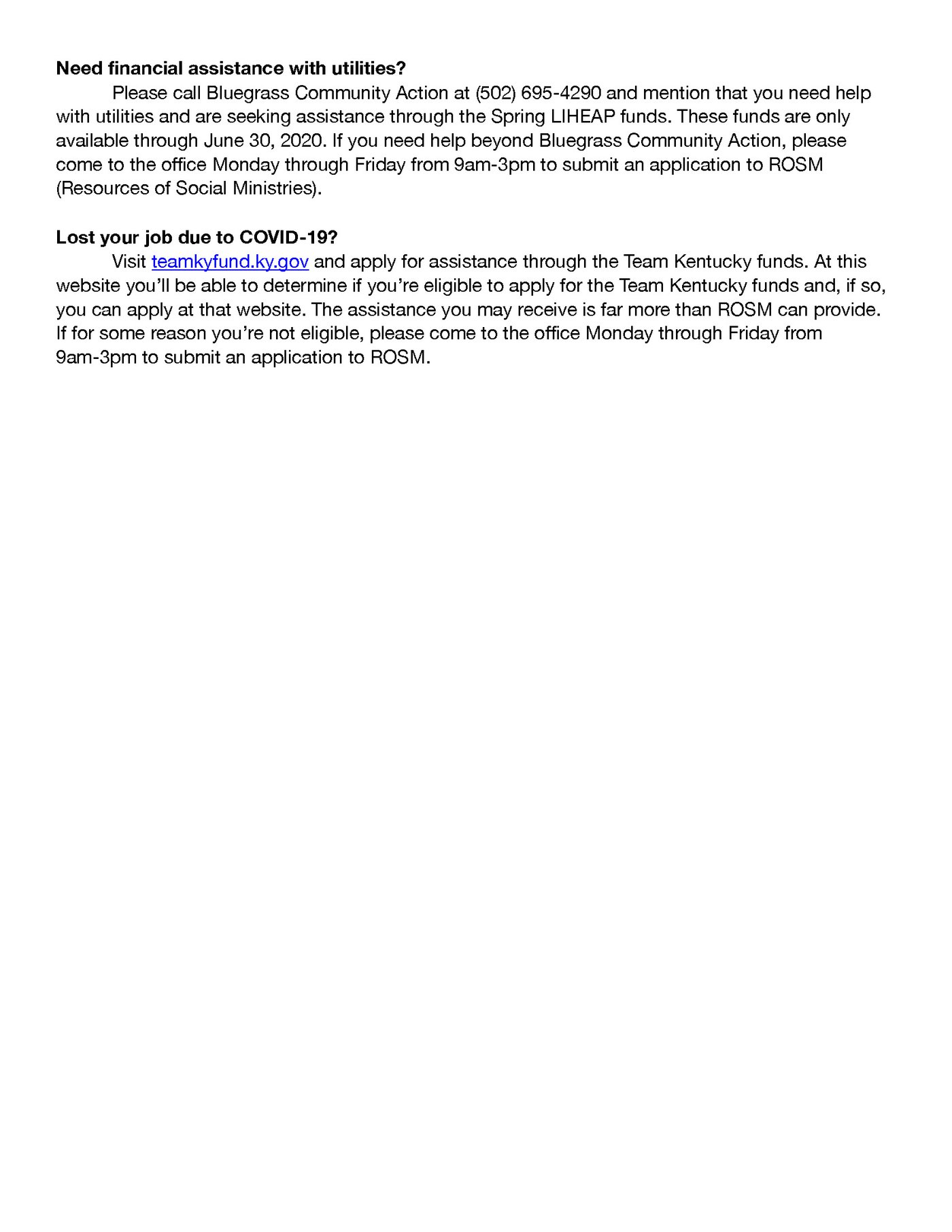 Need help with another issue?
If you need assistance for something more than the above, email us at [email protected], and let us know how we may help.