When you are looking for a restaurant to visit or placing an order on Amazon, you probably check the reviews first. People looking for a church do the same thing.
Hey capcityfam! We're all about reaching more people and you can help make that happen by writing a positive review for our church online. In your review of CapCity you can add photos, be specific on why you love being part of the capcityfam, or share why someone should come check us out.
What others are saying about CapCity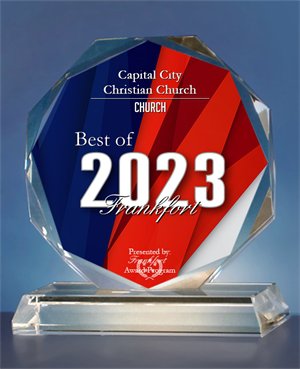 "Very friendly church that loves God and loves people. Very big community outreach and very caring for all people's needs."
"I was invited by a family member and fell in love with Christ at this church, my church family welcomed me with open arms, i love how everyone is so devoted to God and constantly looking for ways to serve the community, i definitely learned to be selfless and pay my blessings forward because I've been so blessed since giving my life to the lord... while you do have the option to attend Sunday service at any church of your choosing Capital City Christian Church is one I KNOW you'll love....it's my home away from home, my safe haven and it can be yours too:)"
"We're now members but I wish we'd found Cap City a long time ago. If you've never been a church regular, or were but felt judged or out of place, or the sermons didn't move you, this is the place for you. Doc's sermons will not only hit you between the eyes, they will help you understand God's love more than ever and encourage you to become a true Jesus follower. The worship music is typically very contemporary and is performed live by a full band. There are many classes, small groups, and service projects to get involved in. Come in and get to know us; bet you stay."